Author : Nitin Naik
Last updated : 14 Jan 2020,8:29 am
India vs Australia, 1st ODI: For Virat Kohli, relevance of a series hardly matters if it involves Australia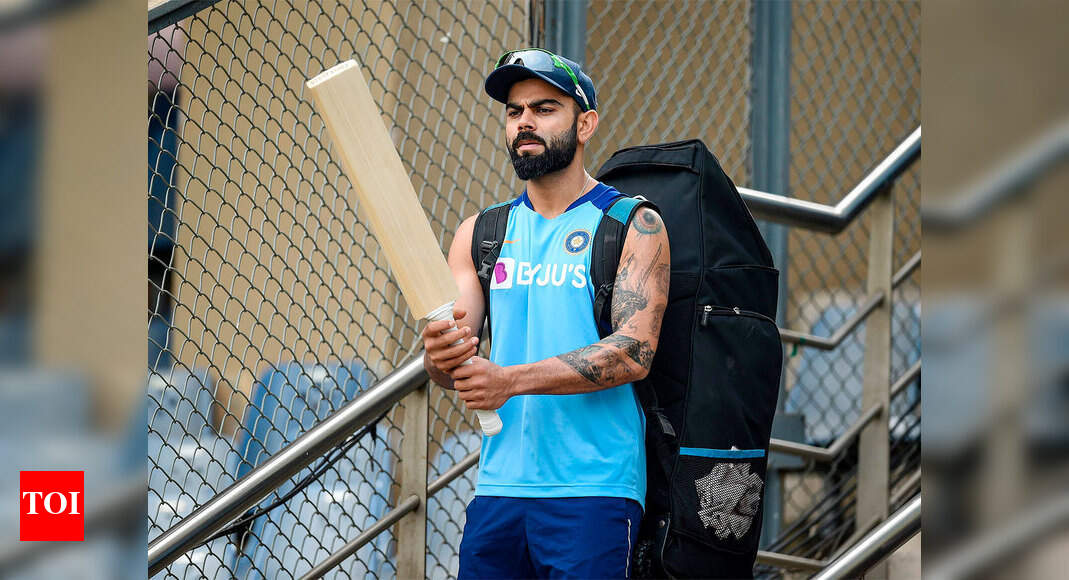 MUMBAI: "Happy Lodhi, Virat bhai," the crowds seated in the lower tier of the MCA pavilion greeted
Virat Kohli
as the Indian captain descended from the stairs onto the Wankhede turf on the eve of India's first ODI against Australia starting at 1.30 pm on Tuesday. "Aap ko bhi Lodhi Mubarak," Kohli replied with a thumbs up.
He was in an ebullient mood throughout the two and a half-hour optional training session, attended by all except
Mohammed Shami
, hitting bowlers, including Bumrah, out of the park, throwing himself on the turf while taking catches and laughing loudly, berating himself whenever he spilt a chance or cheering his colleagues whenever he spotted an acrobatic catch or a good shot even from a distance. Why, he even greeted Australian journalists, "Aha, my friends are here," Kohli exclaimed on spotting scribes from Down Under at the press conference.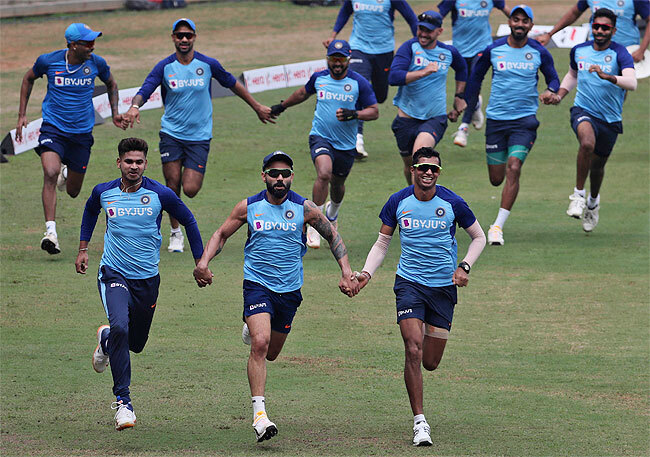 Clearly, a contest against Australia is something he and the rest of his team are looking forward to. So what if it is only a three-match affair, acting as a poorly placed punctuation mark in a season of T20 where most teams are busy fine-tuning their line-ups for the big prize Down Under in October.
"Five games would have been more exciting," the captain said. "When you are playing, Australia, you don't really think about the relevance of a series. The way they are playing right now after Smith and Warner have come back, it is pretty intense. We along with Australia are the top two teams in the world as far as balance is concerned. We are very excited," is how he summed up the team's motivation to play a short ODI series in a T20 World Cup season.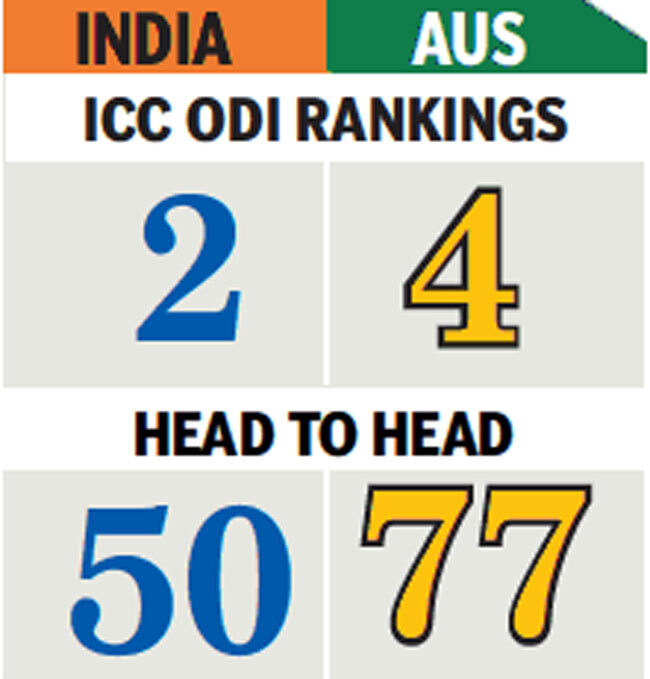 Yes, there is plenty on the line. That the two teams shared the last two series played in each other's homes adds to the spice. For starters, Australia present the hosts with their toughest challenge this season at home. They have come in the peak of their home season and have brought along a crack outfit with a pace attack to die for (that is also why most of the top Indian batsmen faced all the bowlers from 17- or 18-yards during training).
Also, Australia and India, both lost in the semi-final of the World Cup earlier this year. The boys in yellow are also one of the few teams that have played very well in India winning 29 and losing 27 games. Australia haven't featured in an ODI since losing to England on July 11 in the World Cup at Edgbaston, their second longest streak without an ODI this century after 2014 and a clash against India always gets their competitive juices flowing. One saw how they rallied after being 0-2 down to stun India 3-2 in the series in March last year.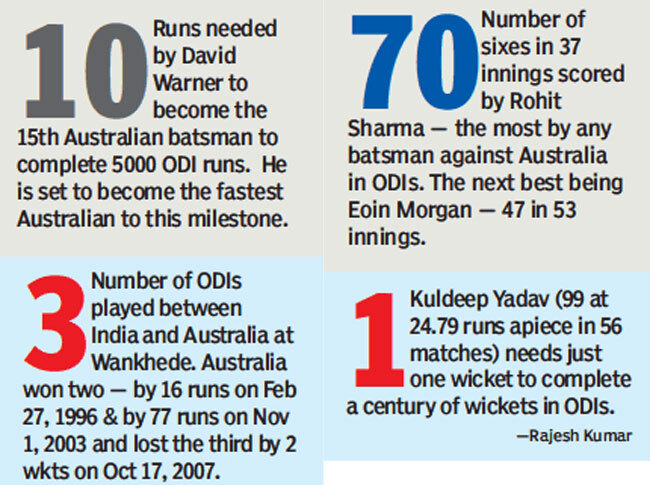 There are also serious matchups.
Pat Cummins
vs
Rohit Sharma
is a mouthwatering contest.
Mitchell Starc
vs Kohli is also a battle to keep an eye on after the Indian skipper's struggles against quality left-arm swing,
Shikhar Dhawan
vs Josh Hazlewood is another contest to look at as the two have had history. Adam Zampa was the bowler of the series in March last year and his battles against the lower order should provide for exciting cricket. Don't forget Bumrah vs Smith (one needed a crane to get him out of the nets) and Shami vs Australia's latest sensation,
Marnus Labuschagne
.
While Wankhede is one of Kohli's favourite venues, one cannot say the same about his team. Of the 18 times, India have played here, they have lost eight times. The flat surface and the presence of generous dew (while bowling under lights), makes their spinners ineffective. Will they risk serving Kul-Cha (
Kuldeep Yadav
and
Yuzvendra Chahal
) to the Aussies?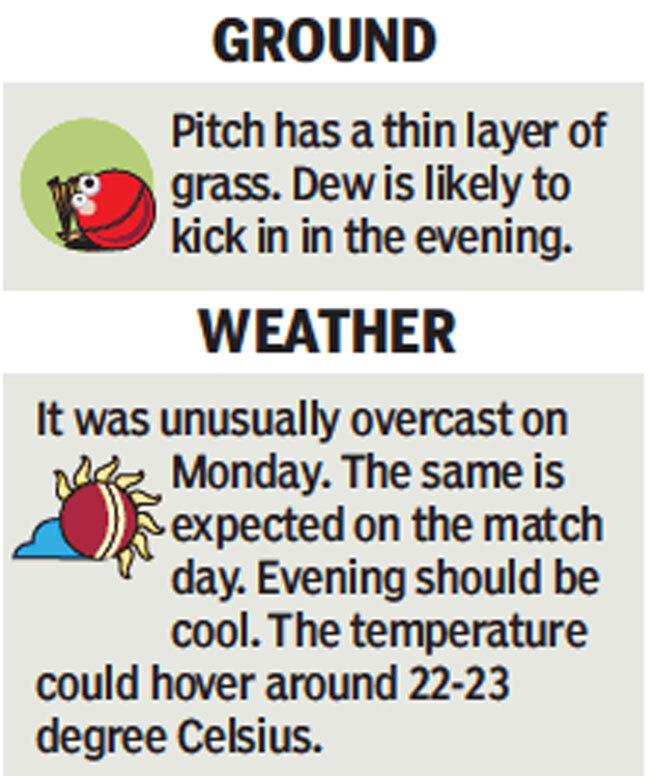 Makar Sankranti, a popular Maharashtrian festival, falls on match day. One of the traditions of the festival is eating sweets and talking sweet. With two competitive teams taking the park with sledge-happy players, sweet-talk will be last on the menu.

Go to Source