Author : Manash Pratim Gohain
Last updated : 15 Dec 2020,6:32 am
'4lakh questions in 12 languages: '21 JEE-M to be held in 4 cycles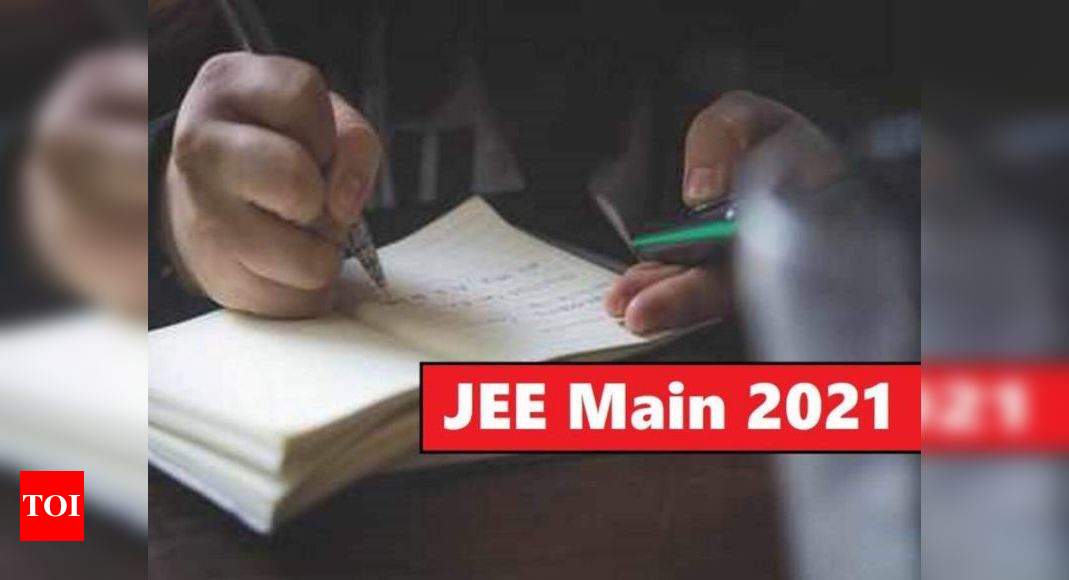 NEW DELHI: Sixteen days of tests, 384 question papers in 12 languages and 4.2 lakh questions will define the scale of the Joint Entrance Examination (Main), to be held in four cycles starting February 2021, for admission to engineering courses. Registration of candidates for the February cycle is likely to start later this week.
JEE (Main) 2021 will be conducted once each month, from February to May. The results would be announced in four to five days so as to give a window of around a week to candidates to apply for the subsequent month's test.
Amit Khare, secretary, ministry of education, said: "States have their own education Boards which conduct their exams between February and March. Due to the Covid, Boards may reschedule their calendar. This is for the benefit of students so that they get ample opportunity. Moreover, tests like SAT, GRE or TOEFL are conducted multiple times in a year. This will be in sync with international practices." Prof Abhay Karandikar, director, IIT-Kanpur, said, "This will ensure a fair opportunity and greater flexibility to candidates."
However, some experts believe multiple tests would increase stress for students. Ashok Ganguly, educationist and former CBSE chairperson, said: "It will increase the burden on kids who will continue to attend coaching classes to perform better and hamper regular studies... So two opportunities seem sufficient."
Others feel multiple tests may dilute quality. NTA believes that the decision to conduct the exam multiple times in a disaggregated fashion is suitable in the present times. "Between February and May, candidates will either sit for Board or competitive exams. The coaching phase would be over by then. It is not necessary all candidates will appear in all four tests. In the present context, situations across states are different due to the pandemic and we don't know how and when they will conduct the exams. So candidates will at least get two chances to appear," said a member of NTA's governing body.
With the inclusion of Punjabi, JEE (Main) will be conducted in 12 languages in 2021. "A good step to give all children an equal opportunity to attempt in the language they are comfortable with," said Anuradha Joshi, principal of Sardar Patel Vidyalaya, New Delhi.
Go to Source